Activesync Not Working in Exchange 2013 for Some Users Issue
In this article we are going to discuss about how to resolve Activesync not working  issue in Exchange Server 2013. As you might know that in this digital world, the users want to get connected to their emails and other Exchange services every time. However, it is not possible for the user to always have continuous access to their desktops or PC. So, the users prefer to use Activesync feature to synchronize their mobile phones with the Exchange server account. It leads to easy handling of the Exchange account on the handheld devices and manually transfer the files from the computer to mobile phones for an easy access. However, recently an issue has been detected where the Activesync is not working in Exchange 2013 for some users due to some unknown reasons.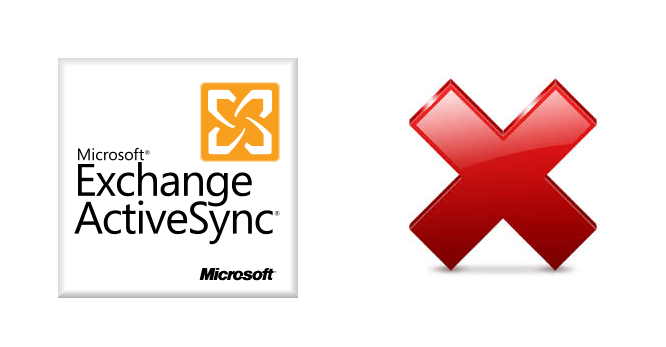 Consider the following situation "I have recently configured Activesync with my official Exchange Server account on my iPhone. However, when I try to access it from my mobile, it displays a message indicating that the synchronization cannot be done with Exchange Server 2013 using this device. Hence, I become unable to access my mailbox, none of the emails get synced with my mobile phone. Even after logging again into the account does not help me out to access the server."
Possible Reason Behind Activesync Disfunctionality
The most common reason behind Activesync not working in Exchange 2013 for some users is that full control permission may not be provided for that device from the Owner Rights Security principal. Due to the lack of full control permission, the Exchange cannot be synced with any of the EAS device. So, it is much important to have all complete permission grant from the admin department who is handling the Exchange Server configuration for the organization.
Manual Solution to Resolve Activesync not working issue
The above discussed Activesync issue can be resolved by assign the permission against msExchActiveSyncDevices for the particular EAS device. The following manual approach should be performed to change the settings and let the users experience Activesync features in a smooth manner:
Click on Active Directory Users and Computers
Select advance features under the View option
Right click on the object (user, domain, unit, organization) for which the access permission needs to be changed
Under the Security tab, click on Advanced
Click on Add and type Exchange Servers
In Apply to option, choose Descendant msExchActiveSyncDevices objects
Enable the permission by clicking Modify Permissions
Save the changes made to enable the permission
Conclusion
Activesync can be easily configured on various android and iPhones to access the Exchange mailbox anywhere and anytime. Users are advised to take care of all the permission grant from the admin. In the above blog, we have discussed an issue where Activesync not working in Exchange 2013 for some users. The manual solution is provided to help them out and easily synchronize and access the Exchange account mailbox on the handheld devices without any configuration issues.
Tej Pratap Shukla
about.me/tejpratap