Change Room Mailbox Properties in Exchange 2016 & Office 365
Hello everyone in this article I am going to discuss about how to change room mailbox properties in exchange server 2016 & Office 365. Before proceeding towards discussion, it is important to know that the need to change room mailbox properties. When a room mailbox is created then the default settings are applied automatically. But many organizations want to change the default settings and apply their own configured settings.
So in this write up I am going to discuss about changing room mailbox properties procedure using Exchange Admin Center.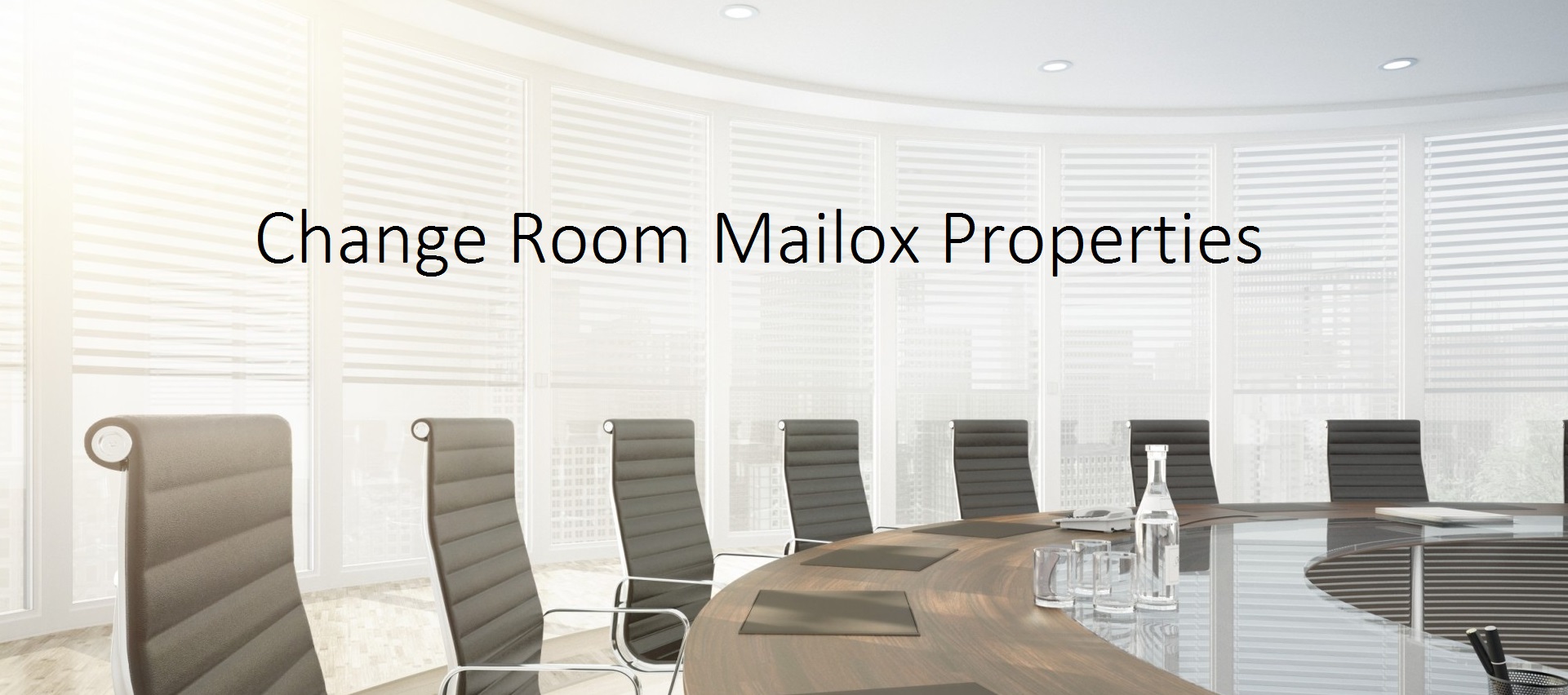 Change Room Mailbox Properties using Exchange Admin Center
Follow below command for modification of default setting applied on room mailboxes:
Navigate to Exchange Admin Center (EAC) through Start Menu.
Then click on Recipients and then click on Resources.
Now in the list of mailboxes select Room Mailbox and then click on Edit button.
Now you will have navigated to Room Mailbox Properties page. Here click on any one among General, Delegates, Booking Opitons, Contact Information, Email Address, and MailTip to view and change the applied default settings.
Now we will learn about Room Mailbox Properties in more detail.
General: It manages and allow to edit all basic information about room mailbox. There are following basic information which can be modified in General Section.

Room Name: It displays the name of room mailbox and allow to change it. The name of Room mailbox should be unique.
Email Address: It displays the unique address associated with room mailbox. This field is read only but it can be changed from Email Address section.
Capacity: This field defines about a particular room's capacity. Rooms could be any Place like Auditorium, Conference Hall etc.

Delegates: This section allows to handle the reservation requests and set rules related to about who can accept or decline the booking request when it is not done manually.

Booking Requests: It allows you to handle booking request in manual as well as automatic way.

Accept or Decline Booking Request Automatically: – Room Mailboxes are automatically reserved if it is scheduled. like: Weekly team meeting, Day-wise meetings etc. If any violation occurs in booking Room Mailboxes then the booking request will be automatically disabled.
Select Deselect who can accept or Decline the Booking Request: – Here you can manually set or remove Booking Request of Room Mailbox.

Delegates: It provides you an option to Create New Delegates or Remove Existing Delegates.

Booking Options: Here you can configure each and everything related to booking a Room Mailbox. You will get following options for booking:

Allow Repeating Meetings: This option remains enabled by default but you can change it if you want as per the organization's requirement.
Allow Scheduling During Only Working Hours: This Option allow you to book Room Mailbox either during working hours or any time. Working hours are considered from Monday to Friday from 8 AM to 5 PM. By default this option is disabled but you can configure as per the requirement of Organization.
Always Decline if the End Date is Beyond the Limit: This option affects the behavior of Repeating Meetings. If this option is enabled then repeating meetings settings will be neglected automatically and if it is disabled then Repeating Meetings will start working automatically.
Maximum Booking Lead Time (Days): This option allow you to book a room mailbox for some specified number of days.
Maximum Duration (Hours): This option allow you to set time duration for which you are going to book Room Mailbox.

Contact information: This section allows you to change or view the contact information associated to the Room Mailbox.
MailTip: Its like a notification related to the particular Room Mailbox which shows booking issues info.
Conclusion:
In this article we have discussed about to change room mailbox properties in Exchange Server 2016 & Office 365 using Exchange Admin Center (EAC). Initially I discussed about some basic information of Room Mailbox, why an Organization use it and what are the advantages of using room mailboxes.
There are many properties for a Room Mailbox which is configured by default in Exchange Server 2016, but Organization want to configure it according to the requirements.