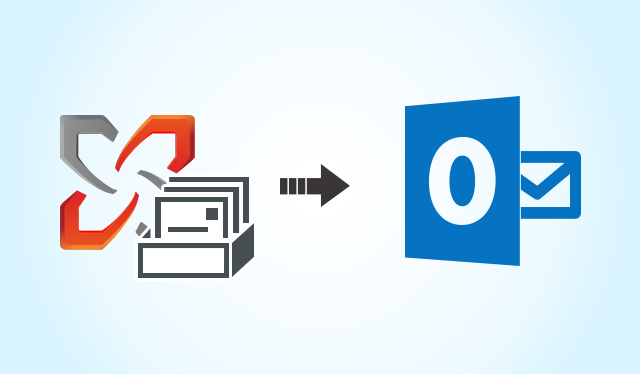 Exchange Server is an email messaging system developed by Microsoft, which runs on the Windows Servers. Its featured client application is Microsoft Outlook that includes calendaring and contacts. Well, Exchange Server is also a machine like others and is prone to corruption or can be infected by outside virus/ malware. These all factors tend to destroy Exchange Server data stored in EDB files. This enables administrators to convert Exchange mailbox to PST file format. This conversion can protect the Exchange database from further corruption and damage. The Exchange mailbox to PST conversion can be done by three different techniques: PowerShell Commands, Exchange Admin Center (EAC), and automatically.
As the PowerShell commands are complex to execute and Exchange 2010, Exchange Control Panel and Exchange Management Console are replaced by Exchange Admin Center. So, if one is using Exchange 2013 then, this can be done via Exchange Admin Center (EAC). Hence, in this technipage, we will discuss the two simple methods to convert Exchange mailbox to PST. So, let us get started now.
Method 1: Expert Solution to Convert Exchange 2010 Mailbox to PST
The Exchange Export Tool is an eminent utility to convert multiple Exchange Server mailboxes into PST file format. The software allows users to export multiple Exchange mailboxes to Outlook PST. Also, users can migrate emails, contacts, calendars, tasks, journals, notes and all other data items with the help of this tool. It keeps the original formatting of EDB and all other metadata of mailbox items intact during the migration of data from Exchange Server to Outlook. Watch Working of Software via Video:
While Converting Exchange Mailboxes to PST format, the Exchange Export Tool allows to search user mailboxes within the sub-domain. Via this one can convert the mailboxes that are present in Dumpster of Exchange Server. During conversion, users can apply date filters on Emails, Calendars, Contacts, Tasks. Outlook application installation on the local machine is required to execute Exchange mailbox to PST File conversion. Tool has the capability to migrate data from Exchange mailboxes to Outlook 2016 and all below versions. Download utility from below version.

Method 2: Convert Exchange 2010 Mailbox to PST Using EAC
The complete conversion process is divided into four major steps. It is recommended to follow the guideline sequentially to avoid any kind of data loss:
Step 1: Find Out the Server URL
First, you need a Server URL to login
Launch the Command Prompt and execute the following command:
Get-ECPVirtualDirectory | Format-List InternalURL,ExternalURL
Now, note down the path after the InternalURL
Copy then, paste this URL into the browser window
Note: The Exchange URL cannot work with all browsers, it works only with Firefox 11, Internet Explorer 8, Safari 5.1, and Chrome 18 and its later versions.
Step 2: Create A Shared Folder with Permissions
Now, we have to create a common folder among Exchange network and server machine. This can be utilized to convert mailboxes of Exchange to PST file. The shared folder will be on the network drive, which is different from the primary system drive. Give the essential permissions via repeating the steps below:
Hit a right-click on the folder
Then, select the Permissions
Next, hit a click on the Shared and Security levels to set up the required permissions
Step 3: Grant Import/ Export Rights to Folder
By default, Exchange mailbox PST database cannot be just stored to any network drive. This requires some necessary permissions assigned by the Admin Center. Below are the guidelines to grant the permissions while converting Exchange mailbox to PST using Exchange Control Panel or Admin Center.
First, launch EAC and select Permissions menu from the left-side panel
Now, under the Admin Roles section, choose Recipient Management
In Roles section, select Add role option and click Add icon
From Select a Role box, highlight Mailbox Import Export
Then, click on Add >> OK. Doing this will grant the permission to a folder for saving Exchange Server PST data
Eventually, click on Add icon to add the network shared folder
Step 4: Convert Exchange Mailboxes to PST with Exchange Control Panel
First, launch the EAC and navigate to the Mailboxes Tab.
Here all the accounts will be listed that requires to be converted from Exchange environment.
Select all the mailboxes to which you want to export from the list
Next, hit a right-click on the mailbox and choose Export to a PST file option
Now, from the Export to a .pst file box, click on Browse to select the Exchange mailbox for PST file
Choose an appropriate alternative to move archived items or entire mailbox from Exchange.
Then, hit a click on the Next button
Set a folder location where the resultant PST file will be saved
Define an Exchange recipient that will be informed after completing the procedure
Final Verdict
How to convert Exchange 2010 mailbox to PST, is the most common search on the internet. Hence, all the possible solutions such as Powershell  command and use of Admin Center can be used to convert Exchange mailbox to PST file format. In above section, we use Exchange Control Panel and Automated Solution developed by SysTools , Exchange Exporter for direct conversion.
Summary
Reviewer
Review Date
Reviewed Item
Author Rating